France Archives portal highlights the exhibition on the history of knights signed by Université Côte d'Azur
Culture
Science outreach
IDEX UCAJedi
Research
Published on July 23, 2021
–
Updated on July 20, 2022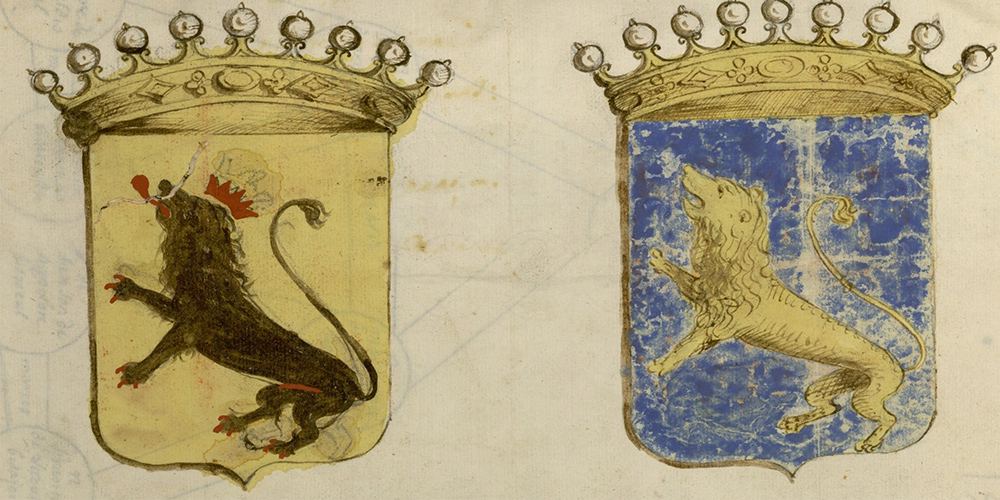 The exhibition "Guerre et Chevaliers du Moyen Age aux Temps Modernes", designed and organized by Anne Brogini (CMMC) and Germain Butaud (CEPAM), is now online on the France Archives website.
The virtual format of the exhibition "War and Knights from the Middle Ages to Modern Times" has been published on the France Archives website. This portal, a national aggregator of French archives, aims to promote the cultural and scientific activities of archive services such as publications and virtual exhibitions. It is therefore the right place to host the link to the exhibition mentioned above.
Launched in October 2020, hosted until September 30, 2021 by the Museum of History and Art of Villeneuve Loubet, then transposed in 2021 into a virtual interactive format thanks to a collaboration between the Municipal Archives of Villeneuve and the Université Côte d'Azur, the exhibition "War and Knights from the Middle Ages to Modern Times" traces the birth of the knights and reveals their lifestyle and their art of war, with a focus on the history of Villeneuve Loubet, which was the seat of many knights of Malta throughout the centuries.
This exhibition grew out of the scientific work carried out within the RENOM research project (2018-2020), along with the colloquium "Nobility and Military Orders - Provence, France" (November 6-7, 2020) and the RENOwN workshop (2019), which confirmed, among other things, the partnership with the Malta Study Center of Minnesota, whose main mission is the digital preservation and meticulous cataloguing of the manuscript and archival heritage of Malta and the Order of Malta.
The RENOM project reconstructs, from the nobility surveys of the Order of Malta's Provençal knights between 1400 and 1789, the kinships and clienteles of the nobles, as well as their strategies for uniting and transmitting fiefs.
Led by Anne Brogini, Charles Bouveyron and Germain Butaud, RENOM is based on a collaboration between historians (CMMC - Center for the Modern and Contemporary Mediterranean, and CEPAM - Laboratory for Prehistoric, Ancient, and Medieval Cultures and Environments) and mathematicians (LJAD - J. A. Dieudonné laboratory), with the aim of conducting a statistical analysis of unexploited historical data . Thanks to this strong interdisciplinary imprint, the project and the workshop derived from it were selected for funding, in 2018 and 2019 respectively, as part of the Calls for Proposals issued by the MSI – Center of of Modeling, Simulation and Interactions of Université Côte d'Azur.